Advertisment
Learn how to apply the Blur, Glow, Bevel, and Drop Shadow Filters using ActionScript 3.0.

This tutorial explains how to shake the browser window. It requires a version 4 browser and provides details for the HTML code and the flash code...

AgileVR is a new way of making 360° panoramic images that the viewer can navigate and control, similar to Quicktime™ VR, but in a much (and I...

Here is a handy tool that can add some functional interactivity to your movie. Learn in this tutorial how to create and use the magnifying lens.

Learn how to create a button with double click functionality while retaining the ability to use the single click in this tutorial.

Learn how to create a cool laser effect!

Learn how to use actionscript to build a Matix-esque binary number streaming effect.

This tutorial describes how to create a water ripple effect over an image. It's quite easy to create and the outcome is quite effective.

Shine a Light on your text for your Flash! With this Flash Light Effect for text.

This tutorial shows a simple way to make the appearance of a cut-out photograph in Flash.

Now, with customizable duration AND intensity! Requires browser versions 4+.

This tutorial will show you how to make a zoom blur effect for a cool picture transition.

Learn how to 'slide' an object across or up and down the screen & give the effect that it lags slightly behind the mouse so that it looks...

Learn how to create this very easy effect in which 2 or more letters are intertwined.

Learn how to scroll an image to simulate continuous movement.

Learn how to do this cool piece of eye candy.

Learn how to combine Photoshop and Flash to produce powerful effects.

Make you text or image shimmer and look as if it is being viewed from behind shattered glass.

This tutorial will flash a beam of light through a logo, or any graphic. You can also add a sparkle.

Create the illusion of dragging a mask with only tow movie clips, a button, and some basic scripting.

Most popular (last 7 days)

Ciara forum signature

Water in Cinema 4D

Hologram

Star Wars Hailfire Droid
Create a computer case model
Highest rated (last 7 days)

Muscle deformations and Facial Expressions

Drawing & Coloring with Photoshop

Modeling a Renault Laguna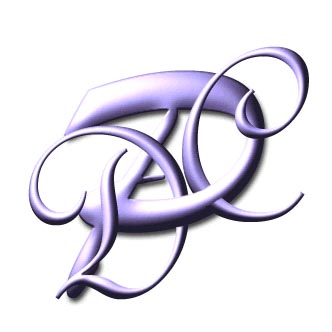 Monogram

Word Game