Advertisment

Make a sleek button with rounded corners, in a few simple steps.
Views: 1404 | | by Daniel
Gimp - Buttons

Brighten up boring text with this easy to follow tutorial.

An easy to follow tutorial for making an aqua ball.
Views: 1467 | | by Troy
Gimp - Drawing

A tutorial anyone can follow for making an attractive mac-style button.
Views: 1530 | | by Colin
Gimp - Buttons

Gimp is a software exclusively 2D, but with a few tricks and thanks to the numerous tools that are available, it is possible to create an image in...
Views: 1321 | | by Stephen
Gimp - Effects
Learn how to make tabbed menus in GIMP. Ideal if you want to build your own webpage.
This tutorials shows how paths, selections and channels work in one single project.
Views: 1390 | | by Daniel
Gimp - Basics

Using The Gimp create a simple panning effect on your photos, to make the object appear as if it is moving.

Using The Gimp create a sci-fi color and appearance of a photo.
Take your photo and make it appear as if it were a Polaroid.

A basic tutorial showing how to download, install and use the Gimp
Views: 1330 | | by Isac
Gimp - Basics

Learn how to add tattoos to the subjects of your photographs by using the displace filter.

This tutorial will teach you how to make fluffy cartoon clouds.

The scissor tool (selects shapes from images) can be a confusing tool at first, but once you get the hang of it, it's great for extracting...
Views: 1287 | | by Ben
Gimp - Basics

Learn how to make image map in the Gimp.

Learn how to make your photographs look like they came straight out of Hollywood by following a couple of simple steps!

With The GIMP, in few steps, change the color skin of one specific zone of your pics.
This eLearn (tutorial) from LearnHawk gets you started with The GIMP, it shows you how to install the GIMP, then there is a section on 'Blur...
Views: 1361 | | by Jarry
Gimp - Basics

Any graphics artist must know how to use basic tools to create different effects. What this tutorial will aim to do, is show you how to create a...
Views: 1337 | | by Source
Gimp - Basics
A technique for exaggerating the light and shadows in your pictures.

Most popular (last 7 days)

Ciara forum signature

Water in Cinema 4D

Hologram

Star Wars Hailfire Droid
Create a computer case model
Highest rated (last 7 days)

Muscle deformations and Facial Expressions

Modeling a Renault Laguna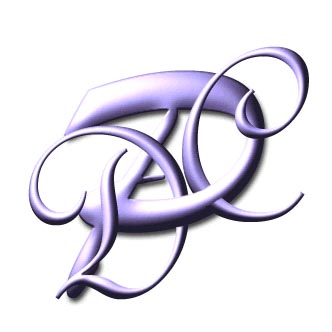 Monogram

Word Game
Boat Wakes in 3ds max 6+