Advertisment
Drawing a great cartoon city in Illustrator.
In this tutorial we demonstrate how to cut text-shaped selections out of photographs (and other images), producing a solid framework on which to...
Creating shadows in a vector drawing package such as Adobe Illustrator can be a little bit more difficult than in a raster graphics program such as...

Video Tutorial: Morf shapes with Illustrator.
Video tutorial Spray Can using images.
This tutorial shows you how to create realistic 3D fruit bowl illustration with one of the Adobe Illustrator CS2 new features: 3D Revolve Effect.
Learn how to create Photoshop CS2 splash page graphic.
Learn how to create a stamp image in 3 simple steps.

Learn how to create stylish vector flower with Illustrator Blend tool.
If you think Illustrator has the same look and feel as Photoshop, you couldn't be more wrong. After walking through this tutorial, you'll...
Views: 1482 | | by Simon
Illustrator - 3D

Learn the basics of the menu in Adobe Illustrator

This tutorial is designed to assist you in using some of the built-in features of Illustrator to enhance/decorate your photos or other images. All...
Learn how to replicate the iTune icon with various blending techniques.
Illustrator's brushes are an illustrator's dream. To new users, however, they can be a little confusing. If you have followed our...

Although difficult to learn and time consuming to set up, gradient meshes can give your vector images an illusion of photorealism and detail that...
Views: 1289 | | by Stephen
Illustrator - 3D
This tutorial will guide you on how to draw creative Arabic fonts in Adobe Illustrator, this type of calligraphy is called 'Free...
This tutorial will teach you how to make 3D glasses on a carpet using Adobe Illustrator.
Views: 1372 | | by Adam
Illustrator - 3D
This tutorial shows you how to make hi-tech style abstract background with Illustrator Blend Tool. Very cool and simple!

This tutorial will show you how to create visually appealing charts using Adobe Illustrator's graph tool.
* Create a custom pattern * Add to swatch file * Use in document

Most popular (last 7 days)

Ciara forum signature

Water in Cinema 4D

Hologram

Star Wars Hailfire Droid
Create a computer case model
Highest rated (last 7 days)

Muscle deformations and Facial Expressions

Modeling a Renault Laguna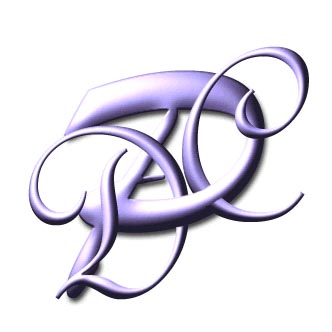 Monogram

Word Game
Boat Wakes in 3ds max 6+