Advertisment
Step by step abstract image composition in PS.
Step by step digital art Composition in Photoshop.

Create an awesome surge of different colors and lights with this simple tutorial.
Create an electric shock effect with this simple tutorial.
Check out this tutorial to learn how to make some nuclear green waste looking stuff.
Learn how to create this controllable, versatile, 3D Spiral Abstract using tools such as the pen, perspective, and actions.
Create an almost 3D looking swirly effect for backgrounds and signatures.
This effect looks like someone spilt mercury all over the place!
Learn how to make those magical swirls in PS
Create this eye-catching Digitally Blasted effect using only Photoshop's basic functions.

It shows you have to create what seems to look like a crystal looking mountain with grass on the walkway.
This tutorial will show you how to use the wind and sharpen filters to create a futuristic deep tunnel. The end effect is a nice futuristic hi tech...
A Photoshop tutorial teaching how to make an unusual effect of energy reject using two filters only.

Make a coooooool metalic effect by using the gradient tool.
Generate in few steps this cool water effect.
tutorial about the basics of making abstract signatures, how to brush over them and stuff
Create a random abstract . This technique can be used to create a signature too.
This tutorial will teach you how to make abstract light star in some few simple steps.

Create a large hidden abstract 'angel eye'!
Learn how to create abstract techno effect.
Most popular (last 7 days)
Ciara forum signature
Water in Cinema 4D
Hologram
Star Wars Hailfire Droid
Create a computer case model
Highest rated (last 7 days)
Muscle deformations and Facial Expressions
Drawing & Coloring with Photoshop
Modeling a Renault Laguna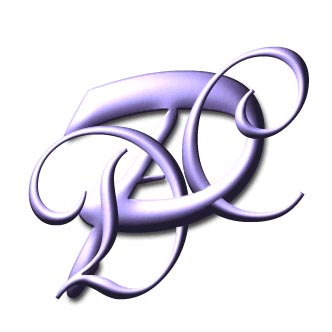 Monogram
Word Game