Advertisment
Understand what a spreadsheet is, and what parts make it up.
In a spreadsheet there are three basic types of data that can be entered.
Views: 1015 | | by Stephen
MS Excel - Basics
Formulas are entries that have an equation that calculates the value to display. We DO NOT type in the numbers we are looking for; we type in the...
Often we have several cells that need the same formula (in relationship) to the location it is to be typed into. There is a short cut that is...
Views: 1014 | | by Slicer
MS Excel - Basics
Sometimes it is necessary to keep a certain position that is not relative to the new cell location. This is possible by inserting a $ before the...
We can also fill right. We must select the original cell (and the cells to the right) and select from the Edit menu -- Fill and Right.
Sometimes we (all) make mistakes or things change. If you have a spreadsheet designed and you forgot to include some important information, you can...
Likewise, we can also insert rows.
The recent versions of the MS Excel provide their users with advanced features for organizing various variants of protecting MS Excel documents...
In this tutorial you get a look into all the required basics. From easy basics of a spreadsheet to charts and graphs.
Tutorial covering excel basics including: opening excel, entering data, aligning text, finding a sum and using charts.
Learn the basics of Excel 2000 and more including Customizing Excel, Formulas and Functions and Keyboard Shortcuts.
By following the steps outlined in this tutorial, a basic understanding of Microsoft Excel should be achieved allowing basic requirements of...
Views: 642 | | by Stephen
MS Excel - Basics
Microsoft Excel 2003 advice including formulas, analysis operations, adjusting macro security level, changing AutoRecover options, workbook...
The tips and tools in these free tutorials include little known 'backdoor' adjustments for everything from reducing workbook and...
Although Excel comes with a wide variety of standard features for managing and analyzing data, the boundaries of these features are often...
Learn the new Features of MS Excel.
Excel is Microsoft's spreadsheet program. This basic Excel 2003 tutorial will show you how to create a simple cost administration, how to...
This tutorial is for you if you've used a previous version of Excel. Here you'll find an overview of what's new and what's...
The are some basic aspects of spreadsheets which should be considered. When developing your spreadsheets some upfront thought can be vital. This...
Most popular (last 7 days)
Ciara forum signature
Water in Cinema 4D
Hologram
Star Wars Hailfire Droid
Create a computer case model
Highest rated (last 7 days)
Muscle deformations and Facial Expressions
Drawing & Coloring with Photoshop
Modeling a Renault Laguna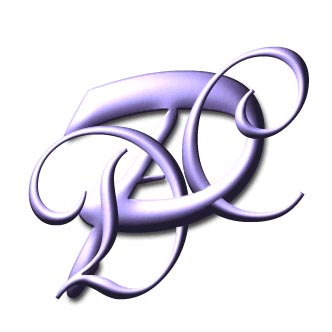 Monogram
Word Game